Graduate Fellows
2018 Graduate Fellows
Matthew J. Smith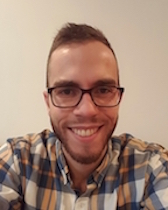 Matthew J. Smith is a doctoral candidate in Religious Studies whose dissertation project explores the racial discourse of human plasticity as articulated by Protestant "missions science" and the sciences more broadly as an integral discourse of racialized modernity. He demonstrates how emergent theories of race, religion, and sexuality, especially those interested in reform, conversion, or assimilation, were entangled in White empire, settler biopolitics, and colonial theories of social engineering. Utilizing a critical ethnic studies framework, he provides an interdisciplinary engagement with eugenics, secularism, Protestant missions, science and technology, psychology, polymer technology, and imperial geographies. He is currently working on a chapter comparing Protestant significations of the "Mormon Menace" and "Muslim World" in the context of early 20th century "clash of civilizations" literature.
With the assistance of the Global Politics and Religion Summer Research Fellowship in Summer 2018, Matt was able to complete research exploring Protestant missionary articulations of "The Moslem World." This has primarily included publications sponsored by the World's Student Christian Federation and The International Missionary Council, as well as missionary organized journal
The Moslem World
. Research in these archives has helped further his dissertation project by illuminated the how Protestant missionary organizations read the global threat of Muslim solidarity in light of assumed theories of religion, race, and empire, all in the context of global political and imperial history at the beginning of the 20
th
century
Julia Brown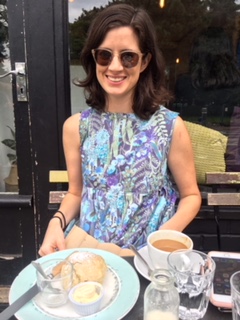 My work focuses in on Locke's theological writings of the 1690s, to which he dedicated the last decade of his life. I read one of Locke's primary concerns in this period as expounding a political theology that justified, reinforced and clarified his arguments on toleration, as enshrined in the 1689 Letter Concerning Toleration. In brief, my research offers an opportunity to consider in a rigorously historical and text interpretive manner the theological foundations for what constitutes "legitimate" religion and religious practice and how such "authentic" religion relates to the locus of state power, for John Locke.
During the summer of 2018 and with the assistance of the Global Politics and Religion Summer Research Fellowship I was able to do invaluable archival research in the UK. I visited the National Archives at Kew Gardens, in London, and spent 5 days at the Weston Library, part of the Bodleian Libraries, at Oxford. During this time I was able to collect a considerable amount of photo-scans of Locke's manuscripts, drafts, letters and biblical marginalia. The photo-scans of Locke's biblical marginalia and notes will be most invaluable in completing my next chapter, which investigates Locke's mode of scriptural interpretation and the stringent limitations it placed on "legitimate" interpretation. Additionally, this research aided me in completing an essay, John Locke on Religious Toleration: "Sincerity" and Civil Order, which considers the work that the concept of "sincerity" does in Locke's transition from advocating magisterial imposition of religious practice to a more expansive understanding of "Christian liberty".
2017 Graduate Fellows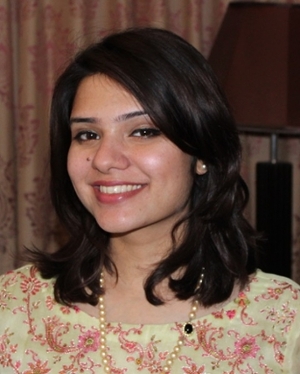 Sadaf Hasnain
Sadaf Hasnain is a doctoral candidate in Anthropology whose dissertation research examines the workings of suspicion in the management of religion and religious difference in the modern state. Focusing on the religious and social life of a minority religious group called the Ahmadis in Pakistan, the questions driving her research are broadly relevant to political communities defined in terms of national, racial, sexual, and class identities at the current historical moment: how do laws aimed at achieving certainty result in the creation of more widespread anxiety and suspicion? Moreover, why does the state's management of religious difference and its practices of legibility result in the corrosion of trust among citizen subjects?
Assisted by the Buffett Global Politics and Religion fellowship, Sadaf's research examines law, everyday religion, and state practices of legibility to trace a particular contradiction that emerges as an ever-present and multi-faceted "Ahmadi question" in Pakistan: On the one hand, the state's legal and bureaucratic mechanisms clearly mark and enforce Ahmadi status as non-Muslims. On the other hand, however, uncertainty and curiosity around Ahmadi identity, belief and practice continues to proliferate, making their religiosity and everyday sociability subject to increasing suspicion and regulation. Sadaf builds on ethnographic fieldwork among members of the Ahmadi community, representatives of their administrative body "the Jamaat", state officials, and participants of Ahmadi opposition groups to understand the ethical, legal, and political dimensions of the contradictory demands of visibility and invisibility placed on Pakistani Ahmadis. With the everyday as an analytical frame, she turns to Ahmadi men and women's discursive and embodied practices to understand how they negotiate these dual demands, and balance being lawful Pakistani citizens with the ethical imperatives of being Ahmadi Muslims.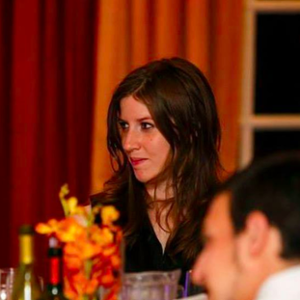 Gina Giliberti
Gina Giliberti is a doctoral candidate in Political Science whose dissertation research examines the relationship between religious governance, public legibility, and affect theory within International Relations. Utilizing insights from new approaches in political theory, anthropology, and religious studies, she demonstrates how 'religious' affects come to be loci's of governance precisely through constructs of 'publics' which rely on normative affective/temperamental regimes schemas of judgment that privilege certain emotional displays while censoring or misrecognizing others.  With a specific focus in questions of interpretive methodology, Gina's current research examines contemporary debates concerning "affective" and "religious" phenomena within international change and conflict.
With the assistance of the Global Politics and Religion Summer Research Fellowship in Summer 2017, Gina was able to travel and conduct archival research at the Hannah Arendt Archives in New York and begin preliminary research into the Danish Cartoon Controversy of 2005 and 2006. The research conducted will help further her dissertation project by demonstrating political significance of religious and affective recognition in relation to theories of international governance.
2016 Graduate Fellows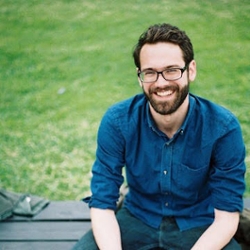 Jeffrey Wheatley
Jeffrey Wheatley is a doctoral student in American Religions. Jeff examines the relationship between religion, race, colonialism, and the state, with a focus on the United States in the late nineteenth century and early twentieth century. Related focal points include theory and method, secularism, and the history of the study of religion. He is currently conducting historical research that examines the United States' collection, classification, and regulation of religious practices in the Philippines in the early twentieth century. 
With the assistance of the Global Politics and Religion Summer Research Fellowship in Summer 2016, Jeff was able to visit government archives to see how military and civil experts studied and assessed beliefs and practices of animists, Catholics, and Muslims living in the Philippines shortly after the United States claimed sovereignty over the archipelago in 1898. Research in these archives, including the National Archives and the Library of Congress, helped further his dissertation project by providing a glimpse at the political significance of religious and racial identifications in direct relation to US policing, military operations, law, and diplomacy.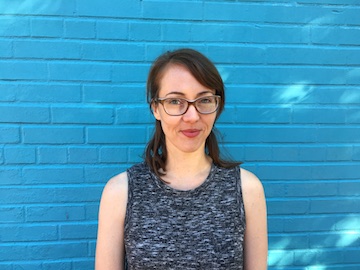 Vanessa Watters
As a Global Politics and Religion Summer Graduate Research Fellow, I spent 8 weeks conducting introductory interviews and participant observation with Catholic and Pentecostal-charismatic welfare organizations in the capital cities of Accra, Lomé, and Cotonou. I focused on Caritas Internationalis – the official Roman Catholic confederation of social service organizations present in each city – and three distinct Pentecostal-charismatic social outreach and development offices across the capitals, due to prior familiarity with them, as well as the aim of broadening my scope of the overall Pentecostal-charismatic field.
Of the three main research questions guiding my proposed dissertation research, I focused on the first of these during my 8 weeks of summer research: investigate the different narratives of welfare, prosperity, and poverty alleviation that Catholic and Pentecostal-charismatic organizations employ, and how they draw on historical positioning and involvement in the region. This allowed me to incorporate material from introductory meetings and follow-up interviews, as well as digital and print materials available in church and organization offices, websites, radio, and billboards throughout the city. Three particular findings from the summer will shape the trajectory of my dissertation research which I will begin this fall: 1) the significance of the Caritas office in Cotonou for coastal francophone West African countries, and the newly opened (June 2016) Caritas office in Accra; 2) a separate archive focused on the relations between Ghana and Togo during the 1955-1965 decade; 3) the potential importance of religious radio stations in coastal West Africa for shaping and disseminating particular messages of social and economic welfare. The GPR summer research fellowship provided me the opportunity to begin sketching a geography of the distinctions between Christian welfare discourses across these coastal cities.
Back to top